Community Involvement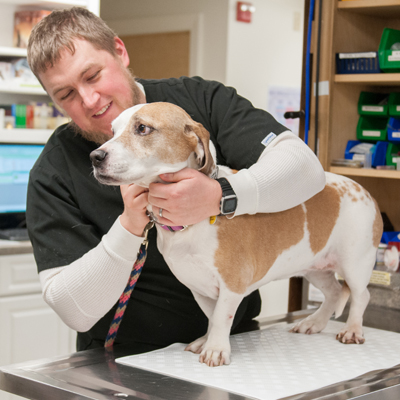 There are a few things that make New England unique: work ethic, the beautiful landscape and commitment to community.
Community involvement is not only important to the success of our towns and cities, but is also vital to the success of our veterinary practice. The doctors and staff of Dover Veterinary Hospital know that our success comes with the responsibility and the desire to give back to the communities that have been so supportive of us.
Our staff members volunteer in support of our schools, churches and libraries. We also enjoy putting our veterinary and organizing skills to good use.
We work with the Cocheco Valley Humane Society to support its animal advocacy efforts, donate money and food on a regular basis, and participate in fundraising efforts.
We support NH Public Television by contributing to their annual telethon.
Dover Veterinary Hospital is very pleased to contribute to the communities of New Hampshire and Southern Maine.