Read Reviews About Dover Veterinary Hospital & Our Compassionate Dover, NH Veterinarians
See our testimonials below!
Read what our clients have to say about Dover Veterinary Hospital! If you would like to add a testimonial to this page, please call us at (603) 742-6438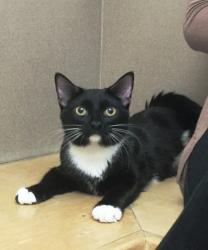 —Morgan J.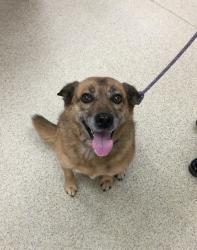 "...Buddy and I both loved our experiences [at Dover Veterinary Hospital]. Everyone was always so kind and helpful, above and beyond the care he has been provided anywhere else!" —Heather V.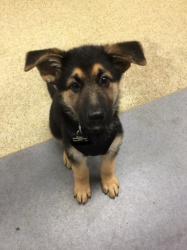 —Eric Littlefield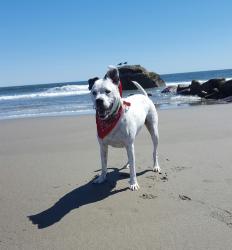 Hello,





I just wanted to take a moment to thank Dr. Rennie and the staff at Dover Veterinary Hospital. Several years ago I approached the facility looking for assistance for Hobbes, who suffered from chronic digestive issues and was severely underweight at 50 lbs. Through Dr. Rennie's expertise and careful hand, Hobbes rebounded remarkably. Now, at 4 years old, he is a healthy and lean 70 lbs. While we have since relocated out of state and continuing to be a patient at Dover is no longer possible, I am endlessly thankful for the personalized treatment Hobbes has received at your facility. I could not have asked for more professional or thorough care.





Thanks for everything,

—Geoff Auffinger
Sending along some photos of Jax and Mr Mustache! These brothers had a very good bi-annual visit today at Dover Veterinary Hospital. Thank you for helping to keep them healthy.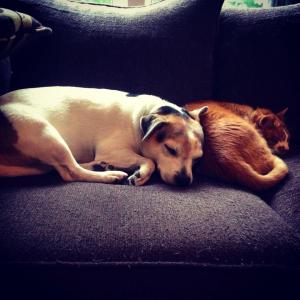 —Kamron Hernandez
Thank you guys SO much for today!!! We had an absolutely amazing experience and could not have asked for a more sincere, heartwarming, and friendly environment. You all truly went out of your way to make this way more than just another "trip to the vet" and for that, Ollie, Elliott and I are profoundly grateful. Ollie thanks you for being the best vet he has ever had! He can't wait to come back and visit!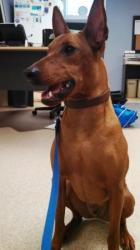 —Christina Dufour
Thanks for the awesome care! I am very impressed with the hospitality and love provided. Thanks again see you all soon.

Jack Russell Terror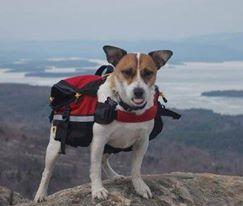 —Chris Bailey
Hey Dr. Rennie.
Just wanted to say thank you. Molly is the happiest & healthiest she has ever been and we are so very grateful to you for getting her on the right path. She is doing fabulously, is playful and fresh as any self-respecting Westie should be. She even made it all the way through her "party" without any narcoleptic or cataplectic episodes, amazing! This is the first year we have celebrated where there is no weight on my heart wondering how many more we have or what's going to go wrong this year. I know she is far from "fixed" but she is finally living a normal doggie life and that's all I ever wanted for her.

Enjoy your day :)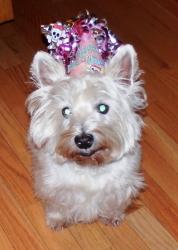 —Aileen Ramsey
I was in at Dover Veterinary Hospital with my girl Alpha this afternoon, so that she could have her hyperthyroid blood panel work done...I took her out on her leash last week, on one of those nice days. [Alpha] loves the fresh air and the grass. If not for the radioactive thyroid shot that Al had a year and a half ago, she would no longer be with me. Thank you DVH for catching it!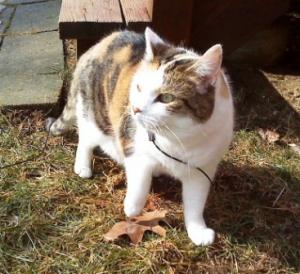 —Robin Tuttle