Why Veterinary Dentistry is Important
Pets have dental diseases and problems just like people do. Regular dental check-ups at Dover Veterinary Hospital, combined with good dental hygiene at home, can increase your pet's health, vitality and well-being, and help ensure your pet leads the best life possible.
If left untreated, dental disease can not only be painful and inhibit proper nutrition, but it can also lead to serious systemic issues that may threaten your pet's overall health before symptoms are noticeable. For those reasons, the Dover veterinary team strongly considers dental care an important piece of your dog's or cat's preventive health care program.
Dental Care at Dover Veterinary Hospital
Dover Veterinary Hospital is recognized for our ability in performing a range of dental procedures. Our clients also have a high level of confidence in our pain management and anesthesia techniques, especially for longer procedures.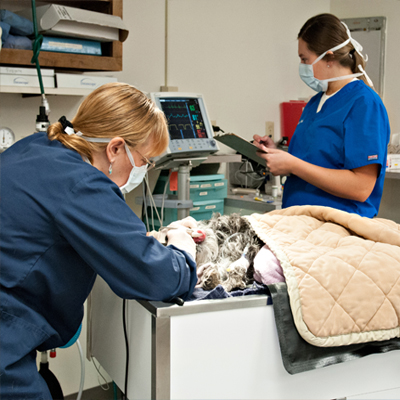 Our veterinarians receive regular continuing education in dental care, which has included bringing in a board certified veterinary dentist to provide instruction to our doctors. We also work with veterinary dental specialists who are able to perform more complicated dental procedures for our clients' pets.
At the veterinary hospital in Dover, your pet's dental appointment includes:
Oral examinations under anesthesia
Diagnosis and treatment of periodontal disease
X-rays
Supra and subgingival scaling
Tooth extractions
Polishing
Irrigation
Fluoride application
Should we find any issues, such as evidence of gum or tooth erosion, gingivitis or excessive plaque buildup, we will discuss this with you and offer treatment options for your pet. We are experienced dental practitioners and are capable of offering a number of dental procedures and oral surgeries.e.
Home Dental Care
Keeping your pet's teeth clean is a year-round process. Our staff can show you how to brush your pet's teeth at home. Brushing helps delay the build-up of plaque and tartar and is a great way for you to bond with your pet.
It is also important for you to recognize the signs and symptoms of dental problems, which include:
Red and swollen gums
Pain or bleeding when your pet eats, or when the mouth or gums are touched
Decreased appetite or difficulty eating
Loose or missing teeth