Veterinary Surgery
Dover Veterinary Hospital's facility includes a state-of-the-art surgical suite that is fully-equipped to support a wide range of surgical procedures, as well as to ensure the safety of your pet during surgery. Our doctors are highly experienced surgeons and veterinary practitioners who have undergone considerable training to hone their skills.
Our goal is to provide your pet with the best and most appropriate surgical care possible. Should your pet require a surgery we do not offer, we work with a surgical specialist and will refer you should the need arise.
Soft tissue procedures we perform are:
Spays and Neuters
Mass Removals
Cystotomies
Gastrointestinal Surgery
Enucleations
Toe Amputations
Eyelid Mass Removals
Anesthesia and Monitoring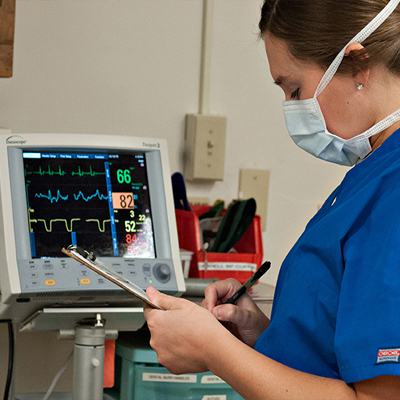 Ensuring the health and safety of your pet during surgery is of the utmost importance. An essential requirement is an anesthetic and monitoring regimen that adheres to the highest standards of veterinary medicine. At Dover Veterinary Hospital, your pet has access to state-of-the-art anesthetic administration and cardiovascular monitoring equipment and protocols.
While under anesthesia, your pet is attached to our monitoring system that tracks blood pressure, heart rate, respiratory rate, body temperature and oxygen level. We also use modern patient warming systems and our veterinary and technical staff is experienced in techniques for managing anesthetic complications, in the rare event something should occur.
Pain Management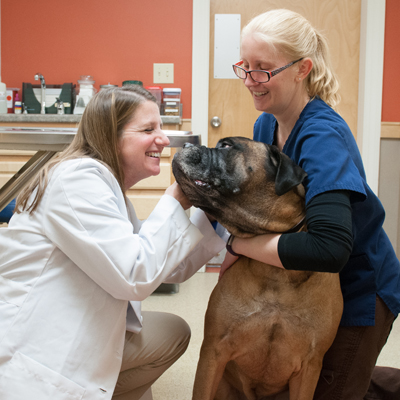 We have found that a proper and balanced application of pain medications means your pet will be able to heal quickly and with less discomfort. Pain management is an important aspect of our pre-, intra-, and post-surgical protocols and we tailor the medications used to the patient.
When your pet is discharged from the hospital, we will provide you with detailed information on how to properly care for your pet at home. We are also happy to answer any questions or concerns that may arise once you get your pet home. We often send additional pain management medication home with you and your pet after providing a thorough explanation of their proper use and dosage.
Our Veterinary Pharmacy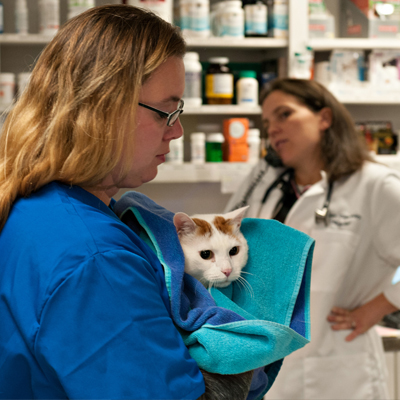 Medications play an important role in helping cure a sick animal, relieve pain after an injury or surgery, and manage chronic conditions, such as arthritis and diabetes. Dover Veterinary Hospital maintains a comprehensive pharmacy within our practice. We can quickly access any medication that is necessary for the care of your pet inside and outside our hospital.
Additionally—because we are the prescribing veterinarian—we are able to ensure there is a direct link between the exam room and our pharmacy. This means your pet receives the right medication, at the right dose, in the right form, as quickly as possible. We are able to instruct you on the medication's use, as well as monitor its effectiveness.
We carry a wide range of herbal medications and flea and tick control and prevention products that we can safely say are veterinarian-approved. Refills are easy too. Simply visit our online prescription refill form or give us a call and we can either mail them to you or have them ready at your next visit.
Oncology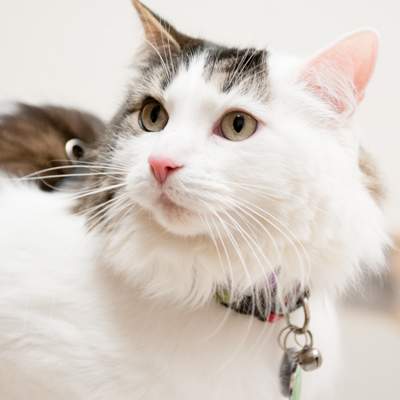 A diagnosis of cancer can be frightening. However, many pets respond extremely well to cancer treatments such as tumor removal surgery and/or chemotherapy. Additionally, pets do not experience the same side effects from chemotherapy that people do.
If your pet is diagnosed with cancer, Dover Veterinary Hospital offers a number of services to help your pet better tolerate treatment, including the removal of cancerous tissue. Dr. Kristin Rennie often receives referrals for integrative treatments and nutritional therapy for cancer. Dr. Devin McCarthy is experienced at performing mass removals and we work with a specialty hospital that can provide more advanced oncology services.