Digital Radiographs
Radiographs, or X-rays, are one of the most common and useful diagnostic tools in medicine. At Dover Veterinary Hospital, we use X-rays to examine your pet's bones, lungs, heart, abdomen, oral cavity and other areas and for diagnosing and monitoring many medical and surgical conditions. If we suspect your pet has a fractured bone, has swallowed a foreign object, or is suffering from a heart problem, an X-ray can tell us what we need to know.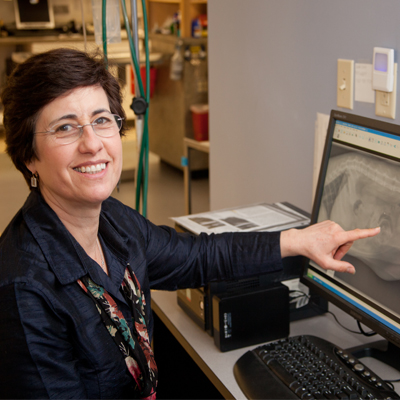 To provide you with the highest quality veterinary care for your pet, Dove Veterinary Hospital has invested in a state-of-the-art digital X-ray machine. There are many important advantages to digital X-rays:
They are immediately able to be viewed on a computer monitor.
The clear, detailed images can be manipulated to get a better view of your pet's bones and internal organs, leading to a faster and more accurate diagnosis.
They take less time to process, which means less time for your pet on the X-ray table (and less stress), and less waiting time for you.
No harsh chemicals are needed to develop the images, reducing potential harm to staff and the environment.
If a second opinion is necessary, digital X-rays can be sent by email to a specialist.
Advanced diagnostic capabilities are an extremely important part of veterinary medicine, in part because we can't simply ask patients what is wrong. The hospital's investment in digital X-ray technology reflects its commitment to offer you and your pet the best, most comprehensive healthcare available.
In-House Laboratory
When performing regular wellness examinations or diagnosing an illness, what veterinarians can't see is as important, if not more important, than what they can see.
Because protecting your pet's health is the hospital's most important job, we have a complete in-house diagnostic laboratory that allows us to perform a wide range of tests on blood, urine, feces and biopsied tissue. Without timely access to these precise test results, it would be difficult to make an accurate diagnosis or assessment of your pet's health. Test results can also help us in the early detection of diseases and other conditions affecting your pet's health and well-being.
We encourage all of our clients to include laboratory testing on blood and urine for all dogs older than one year as part of their routine wellness exam. We regularly perform lab testing prior to procedures that require anesthesia so that we can be sure your pet is a suitable candidate.